Binary options may be familiar to you, but you don't understand what they are exactly. The financial market is full of a variety of instruments and products. Distinguishing between them can sometimes be a challenge In this article, you will learn about binary options, their duration, and how to invest with binary options. It also includes an example and a binary options strategy.
Binary Options: What exactly is it?
Although relatively new, binary options are growing in popularity. Binary options are different from options investing or trading. They are more like games of chance than investments. Investing in binary options involves predicting whether the price of a currency, index, stock or commodity will go up or down. In other words, you are betting on one of two possibilities. A wrong prediction will result in a loss. On the other hand, if your prediction is correct, you win money.
There are many more similarities with gambling than with investing. As an illustration, let's ask the following question: will the DAX go up in 60 minutes? Your answer could be "yes" or "no". You will receive money if you are right and you lose your invested money if not. Options are often called "call" and "put" by online brokers.
The duration of binary options
Binary options, unlike CFDs, have a time frame. A time frame can be as short as 30 seconds or as long as several hours. Turbo options are also known as 30 second options. Most binary options, however, have a time limit of an hour or more. With some brokers you can also choose a duration of several months when trading binary options. The amount of money you want to invest is sometimes also your choice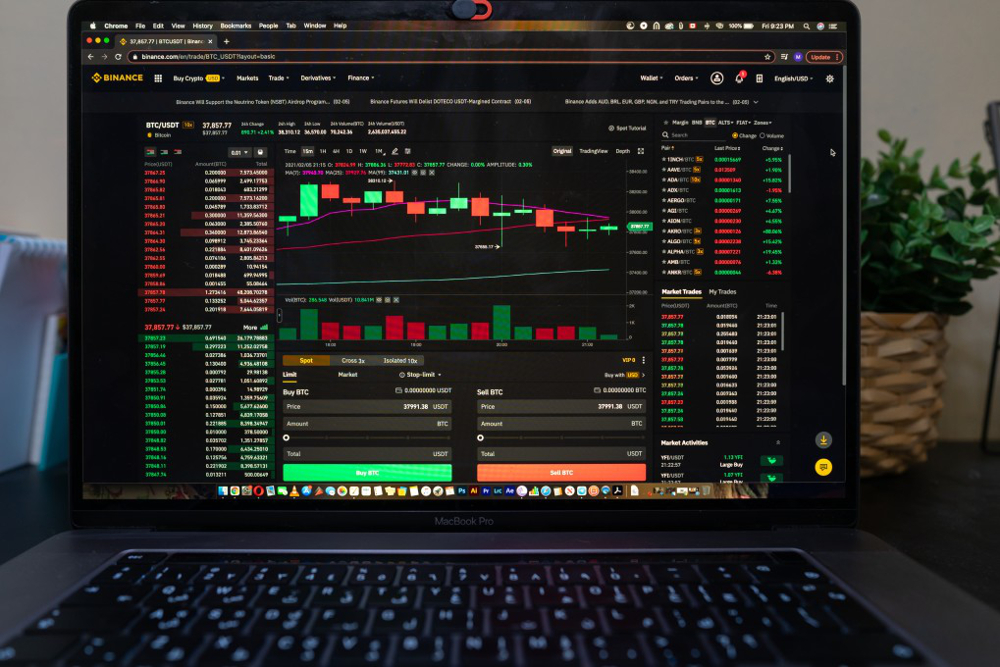 Binary Options Trading
In recent years, binary options trading has become very popular. The popularity of this investment strategy has especially increased in England and Australia. Because of this, binary options have also become very popular in Europe.
However, binary options trading is more like gambling than investing, as mentioned above. It is for this reason that we recommend that you do your research before trying binary options. You also need to apply a well-thought-out strategy. It is she who will determine whether you succeed or not. The name is already a warning about the risk of binary options. Two options are available. You not only have a one in two chance of winning, but also a one in two chance of losing. Avoid investing money that you cannot afford to lose.
An example of how binary options work
Choosing which option you want to place your binary option in is what you do when trading binary options. Also, you decide how much money you want to invest in a prediction and over what time frame.
Let's take an example: you predict that EUR/GBP will be higher in 10 minutes than it was when you made the prediction. Your profit is 75% and you have bet €100. In case your prediction is correct, you win the bet as well as the profit on the option. Once you have collected your stake of €100, you receive 75% of this amount, or €75. If the currency pair falls, you lose your bet. This will result in a loss of €100.
Binary Options Trading Strategy
You should use a strategy that limits your risk because binary options trading can go very fast (due to the short time frame). This is the reason why binary options are indeed risky. Therefore, we recommend the following strategy:
Find the latest and 

new binary options information

Make small bets

Consider a variety of options when investing

Do not use all your available capital for your investments
It's really just about using your common sense.
Advantages and disadvantages of binary options
Advantages
You can make money fast this way

Positions do not need to be closed at a specific time
Disadvantages
It is important to be informed on the subject and to use a well-thought-out strategy: trading binary options is quite complex.

Risky: you have a 50% chance of losing your money

To make money in this industry, you need to be lucky. It looks more like gambling than investing.
Binary Options Conclusions
Investors in binary options know that they are not without risk.
The money is likely to be lost in 50% of cases. It is imperative that you use a well-thought-out strategy when trading binary options. Also, you should only trade with money that you can afford to lose.